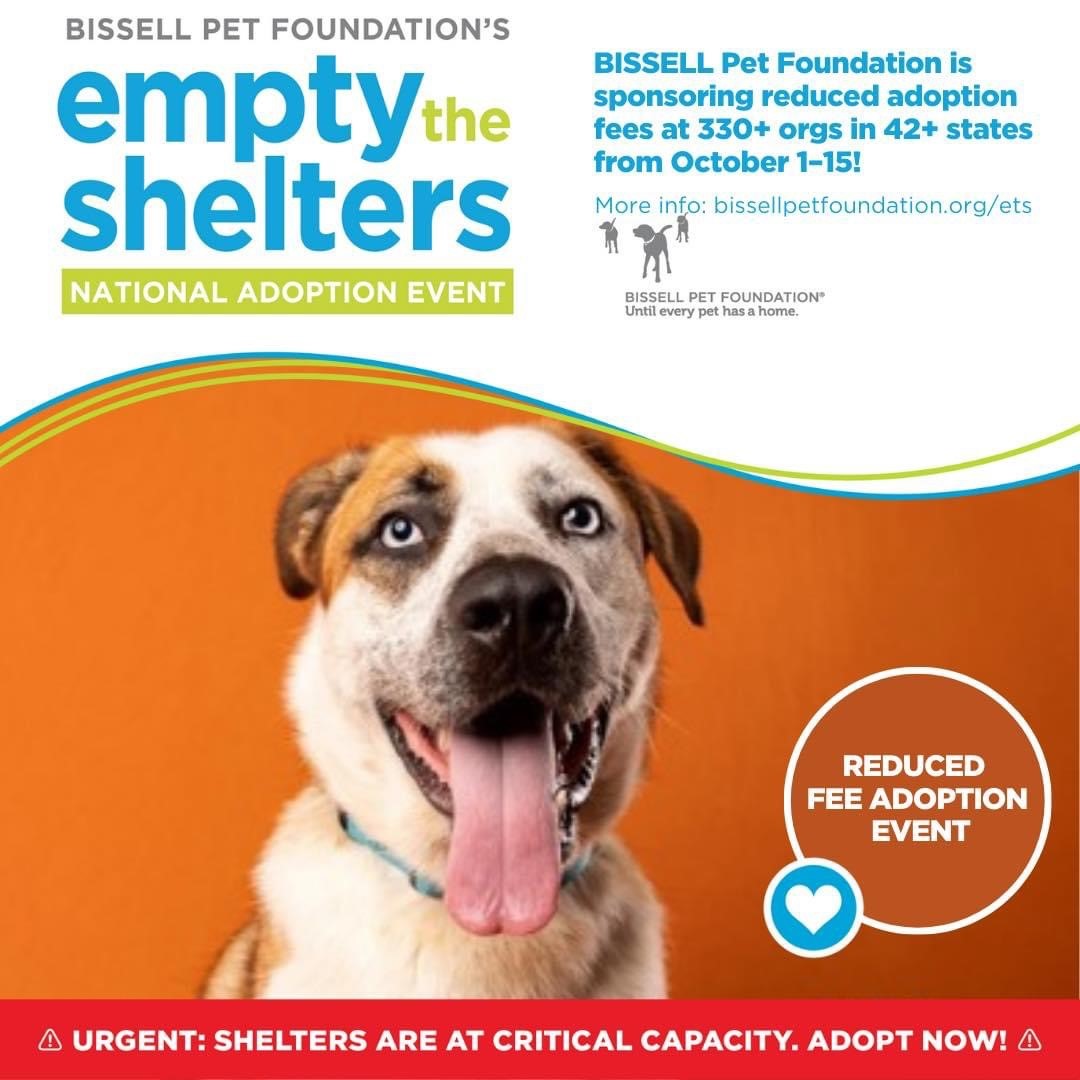 Fall Empty The Shelters Adoption Event
Empty the Shelters Fall Adoption Event
Date: October 1st-15th
Fees: Dogs- $50
Cats- $20
We are excited to be partnering with BISSELL Pet Foundation for their life-saving #Emptytheshelter event once again! Thanks to their generous support, from October 1st to October 15th, we will be offering reduced adoption fees. All dogs will be $50 and cats will be $20 to adopt!
To schedule an adoption appointment please fill out our adoption application on the link below. Once it is approved we will contact you to set up your appointment. If you have any questions please feel free to email us at adoption@kokomohumane.org
💻View our adoption application here: https://form.jotform.com/211295814242048
#HelpUsHelpMore#kokomohumane#emptytheshelters#cathybissell

Recent Comments
No comments to show.