Welcome, The Kokomo Humane Society provides our community with services and programs such as pet adoptions, humane education and volunteer opportunities. We also engage in animal cruelty investigation, 24 hour emergency service, and enforcement of local ordinances.

No maximum stay time

We want to give adoptable animals every opportunity to find a good home. Therefore, we do not have a maximum holding time. We keep pets available for adoption as long as they stay healthy and we have space.

---
IMPORTANT NOTICE: W
e're at CAT-PACITY & OUT OF SPACE
WE ARE NO LONGER ACCEPING OWNED FELINES UNTIL FURTHER NOTICE. Adoption fees for all adult fixed cats are $10 already. However, we are not adopting enough cats to keep up with the number coming through our doors.
HELP US by adopting or fostering a cat today!
---
We are very excited to announce our brand new partnership with Finding Rover!
Finding Rover is a FREE service that uses patented Facial Recognition technology to help reunite lost dogs and cats with their families!
As a partner, the community can now see if their lost pet is in our care with just a few clicks. Additionally, people looking to adopt can see the dogs and cats that are available for adoption at the K
okomo Humane Society.
For more information click on the links below.
To FIND your LOST pet click
HERE
ADOPT a pet! Click
HERE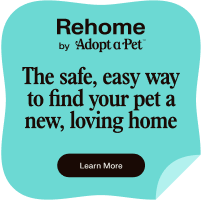 ---
KHS VIP CLUB-Free Sign Up!
Become a KHS VIP member and receive:
- Free online subscriptions to our newsletter
- KHS latest updates
- Microchip coupons
- Upcoming event information
Delivered right to your inbox!

Have you started your spring cleaning yet? Getting some new towels and blankets to spruce up your home? Maybe now is a good time to declutter and bring us your old ones! To find out what else we need click on the following links KHS Wish List 2018 and/ or Amazon Wish List