Welcome, The Kokomo Humane Society provides our community with services and programs such as pet adoptions, humane education and volunteer opportunities. We also engage in animal cruelty investigation, 24 hour emergency service, and enforcement of local ordinances.

No maximum stay time

We want to give adoptable animals every opportunity to find a good home. Therefore, we do not have a maximum holding time. We keep pets available for adoption as long as they stay healthy and we have space.

---


Shelter Update
ATTENTION: The Kokomo Humane Society is offering Adoptions by Appointment ONLY!
To schedule an adoption appointment:
• Download and fill out our adoption application at the following link:
KHS ADOPTION APPLICATION
• To adopt a CAT send your application to: kcatcafe@kokomohumane.org
• To adopt a DOG send your application to: adoption@kokomohumane.org
• Once your application is approved we will contact you to set up an appointment.
If an animal is posted it is available, the process is first come first serve. We are answering emails as quickly as we can, please be patient.
For the protection of our staff, volunteers and our community face masks/coverings will be required in order to enter the building. If you do not have a mask one will be provided to you for a $1 donation to the shelter. 
To see all our adoptable animals please visit the following links:
-
DOGS
-
CATS
Our felines located at the Kokomo PetSmart store are available for adoption also. Please make sure that you are serious about adopting before asking a PetSmart staff member to handle our cats. They will contact us in order to complete your adoption.
Intake
OWNED ANIMALS- Please delay surrendering your animal until further notice.
STRAYS- We are still accepting stray animals.

Pet Community Bank
If you need help feeding your pet, our community pet food pantry will be available.
Monday - Friday 12-5pm (Intake doors. One bag of food per household )
Donations

The Kokomo Humane Society always welcome donations. Monetary donations can still be sent in by mail or at our donation page through PayPal. Item donations can be purchased online and delivered right to our door. You can also drop off your donation by our front door. We thank you in advance!

PS: Please stay tuned to our Facebook page for future updates. Thank you for your patience.


---
We are very excited to announce our brand new partnership with Finding Rover!
Finding Rover is a FREE service that uses patented Facial Recognition technology to help reunite lost dogs and cats with their families!
As a partner, the community can now see if their lost pet is in our care with just a few clicks. Additionally, people looking to adopt can see the dogs and cats that are available for adoption at the Kokomo Humane Society.
For more information click on the links below. To FIND your LOST pet click
HERE
ADOPT a pet! Click
HERE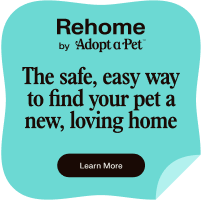 ---








KHS VIP CLUB-Free Sign Up!
Become a KHS VIP member and receive:
- Free online subscriptions to our newsletter
- KHS latest updates
- Microchip coupons
- Upcoming event information
Delivered right to your inbox!

Have you started your spring cleaning yet? Getting some new towels and blankets to spruce up your home? Maybe now is a good time to declutter and bring us your old ones! To find out what else we need click on the following links KHS Wish List, Amazon Wish List and/or Spring Meowers Wish List